Wetek Streamer 4k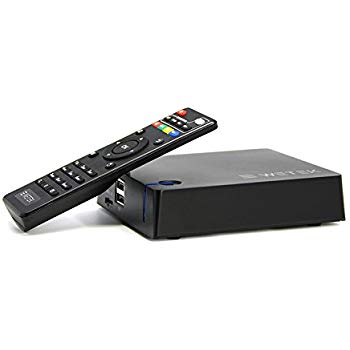 Wetek Streamer 4k
Watch and enjoy movies, series, TV shows, music and discover a new world entertainment with online streaming - Experience a wide variety of content in glorious 4K Ultra HD using the powerful H.265 codec technology. Keep up with the world and enjoy a wide variety of television channels. Watch news, sports, music concerts and more

Pre-loaded with the following apps and ready to go...

Kodi 18.3 Leia

IPTV Smarters 2.12

XCIPTV

Encore Stb EMU ( similar to stbemu without the adds )

PIA VPN

X-Plore File manager

Turn your TV into a smart TV: Open your living room to a world of entertainment, accessing the Play Store. Our Android based operating system allows you to explore endless possibilities and take advantage of your favorite apps. Discover new Apps, play the best games, enjoy social networking, surf through the internet, turn your living room into a personal gym and so much more!

Powerful IPTV/OTT media streaming device powered by AMLogic S905 Quad core processor with support for H264 and H265 HEVC streams in 4K. Multimedia playback Playback of file based multimedia content from USB, microSD or NAS within a local network. Playback of different Stream media protocols

Running WeOS based on Android Lollipop 5.1.1, WeTek Streamer is a very flexible and reliable solution for any kind of project

It's equipped with both LAN (10/100/1000 MBit/s) and Wireless connectivity (802.11 B/G/N 2.4 GHz), which allows it to be connected in almost any environment.