TBS6014 QAMB(ATSC-C) Quad Modulator Card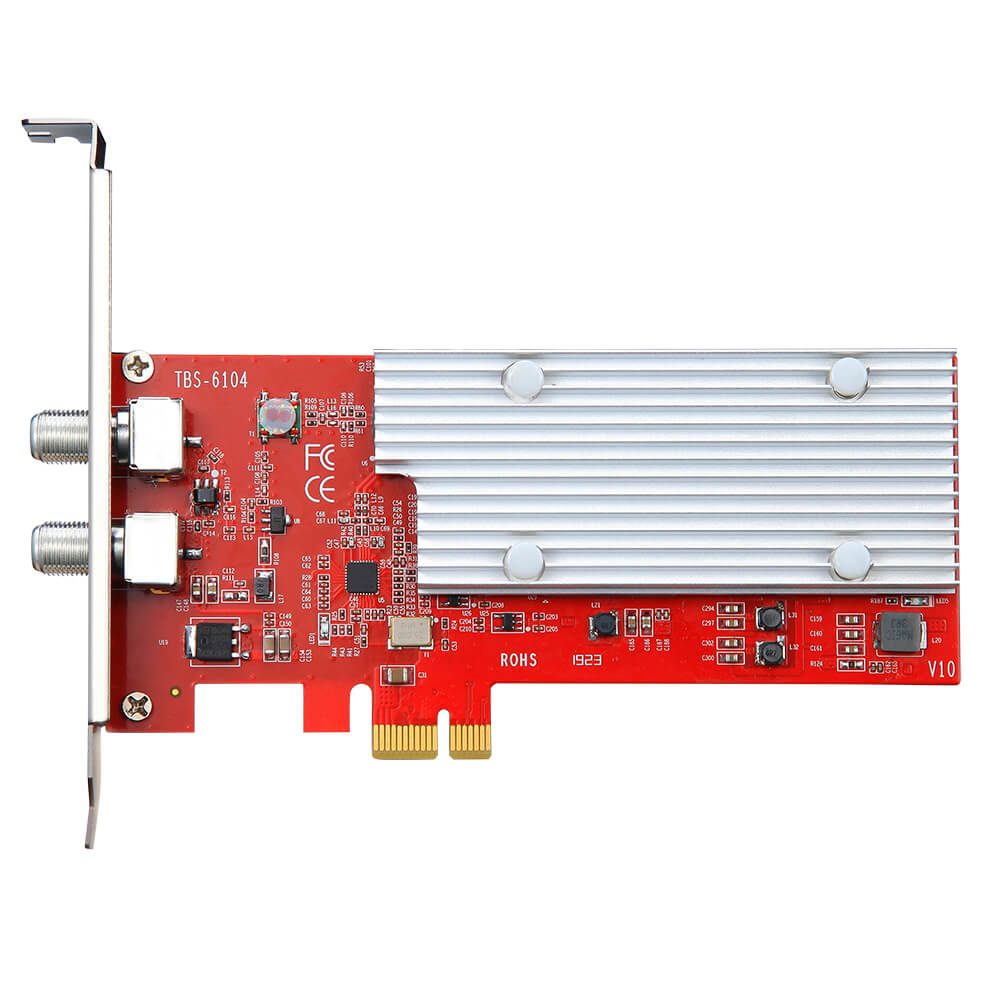 TBS6014 QAMB(ATSC-C) Quad Modulator Card
TBS6014 is a QAMB(ATSC-C) modulator card, it works as a QAMB signal generator and supports 4- frequencies QAMB transmission. This quad card can convert transport stream to QAMB signal, for example, you can use a TBS DVB-S2 TV tuner card to receive satellite TV channels and use this modulator card to convert the DVB-S2 TS to QAMB signal at the same time, a modern TV or Set-Top-Box with QAMB tuner integrated can be used to receive the terrestrial signal easily from the modulator card.
Possible Inputs
DVB-S2/S, DVB-C/DVB-T, ISDB-T, or IPTV resources(http/udp/rtp protocol)
Outputs
QAMB(ATSC-C) in 4 frequencies
Frequency range
100 ~ 866 MHz
Modulation
QAM64,QAM256
interleave:
0-15
Max bit rate
27Mbps/per channel (qam64) / 38.8Mbps/per channel (qam256)
Working Temperature
-40°~85°
Power
10W
System Requirements
Linux
Available PCI Express x1, x4, x8 or x16 slot
Package Contents
1 * TBS6014
1 * low profile bracket
F-IEC connector
Card Size
Gift Box Size
Gross Weight
130mm * 68.7mm
200*138*50mm
0.5kg
Ready to Buy?