TBS5927 - Eumetcast - Eumetsat DVB-S2 Receiving Device - USB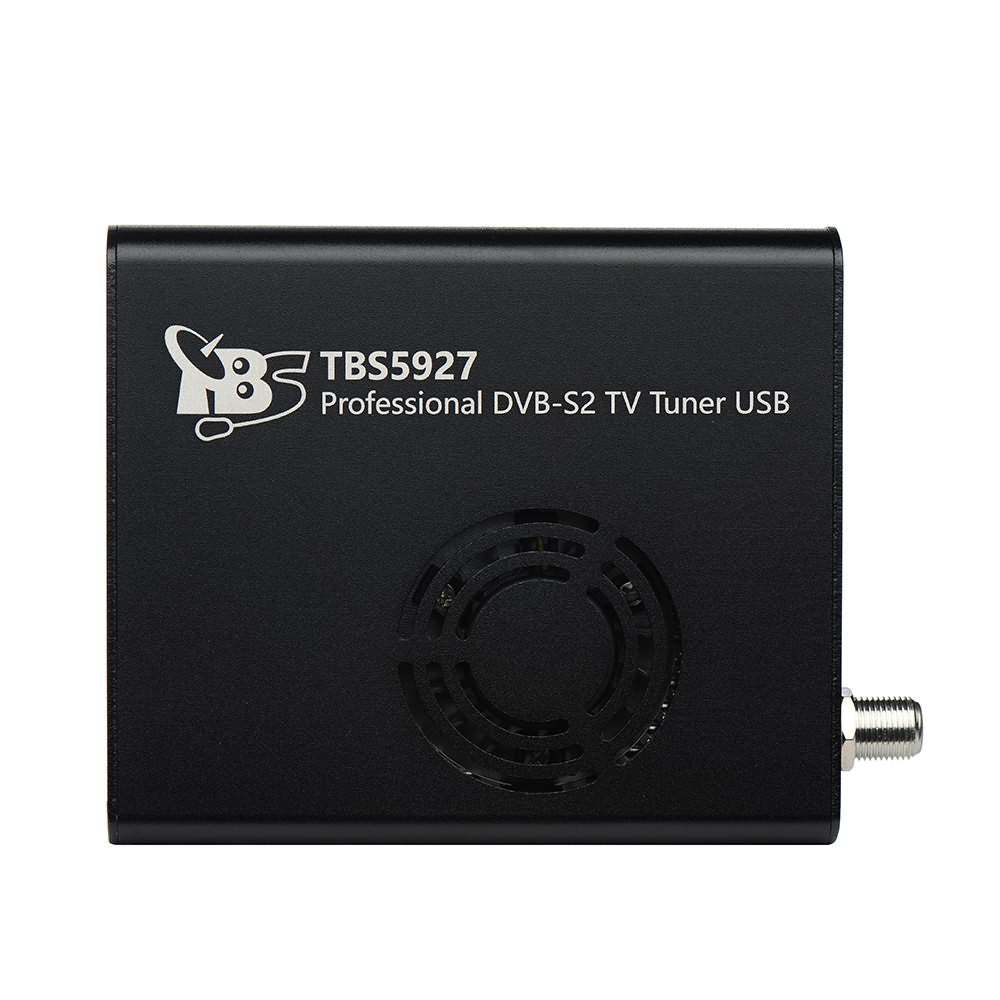 TBS5927 - Eumetcast - Eumetsat DVB-S2 Receiving Device - USB
 The TBS5927 Eumetcast DVB-S2 is certified for use with Eumetcast, EUMETSAT's primary dissemination mechanism for the near real-time delivery of satellite data and products.
EUMETCast is a multi-service dissemination system based on multicast technology. It uses commercial telecommunication geostationary satellites using DVB standards and research networks to multi-cast files (data and products) to a wide user community. EUMETCast also delivers a range of third-party products.
In order to use Eumetcast you will need first need to register with EUMETCast to obtain the Client Software and EKU, data processing software will also be required. These software applications are commercially available — for further information, contact a relevant manufacturer or EUMETSAT.
Main Features:
EUMETCast Compatibility
DVB-S2/S Transponders Receiving
CCM, VCM,ACM and Multi Input Stream Support
Watch & record satellite TV/ radio programs onPC
Wide range symbol rates support from 200Ksps to 45Msps
High-speed Data download via Satellite
Unicable/One Cable compatible
Blindscansupport
High reliability
Receiving Frequency
950~2150 MHz Tuning Range
Input level
-69~-23dBm
Demodulator
Yes
Symbol Rate:
DVB-S QPSK
0.2~45Msps
DVB-S2 QPSK/8PSK
0.2~45Msps
DVB-S2 CCM ACM VCM
QPSK+1/4, 1/3, 2/5, 1/2, 3/5, 2/3, 3/4, 4/5, 5/6, 8/9, 9/10
8PSK+3/5, 2/3, 3/4, 5/6, 8/9, 9/10
16APSK+2/3, 3/4, 4/5, 5/6, 8/9, 9/10
32APSK+3/4, 4/5, 5/6, 8/9, 9/10
DVB-S
QPSK+1/2, 2/3, 3/4, 5/6, 7/8
Data Burst & Tone Burst
Support
DiSEqC2.X and Motor
Support
Carrier Capture Range: ±10MHz
±10MHz
Applications
Data receiving
IPTV streaming
Media monitoring
Digital content distribution
Power consumption
Input/Power:
+12/
temperature
0~60℃
System Requirements
Windows 2000/XP/Vista/7/8/10 or Linux
Available USB2.0 Port
Satellite Dish and LNB
Dimension
TV tuner Boxsize
12x9x2 (cm)
Net weight
190g
Gift Box Size
16x16x8(cm)
Weight
615g
Package Contents
1 x TBS5927
1 x Power adapter
1 x USB cable