TBS2630AS H.265/H.264 HDMI encoder to ASI converter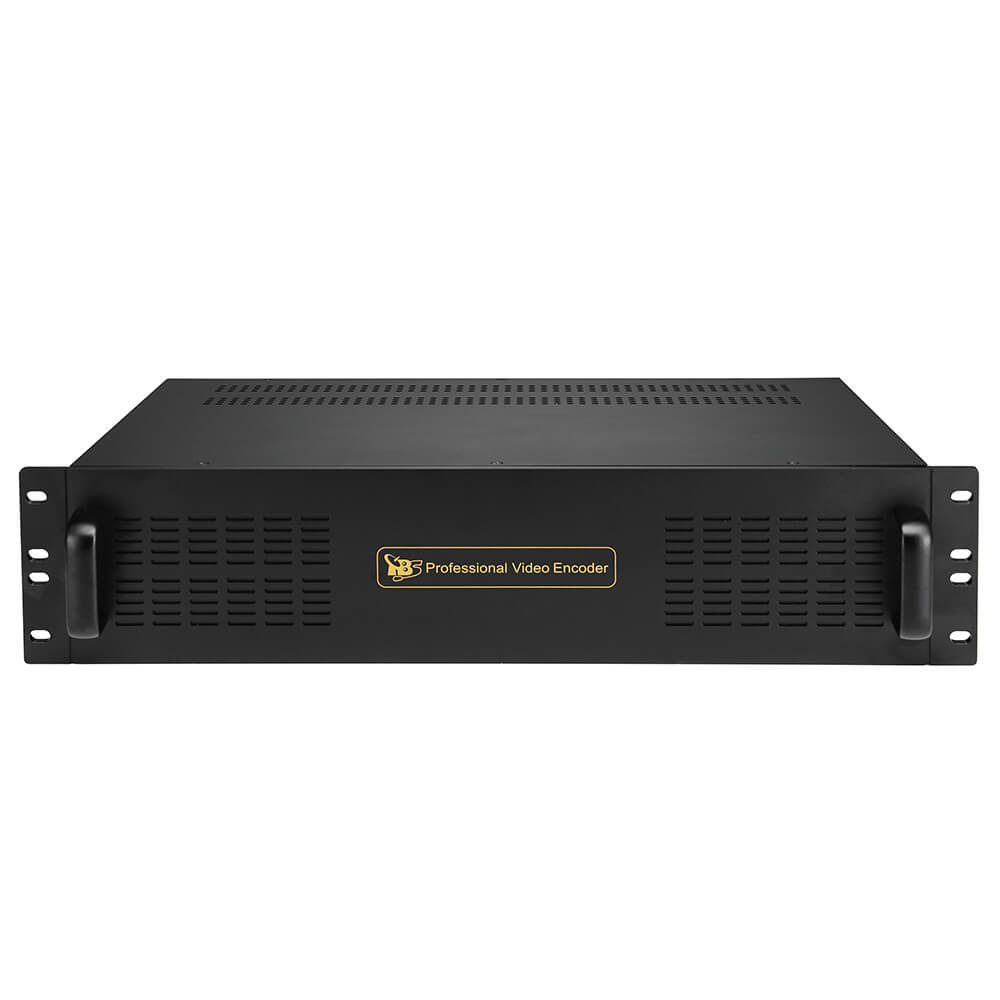 TBS2630AS H.265/H.264 HDMI encoder to ASI converter
TBS2630ASI multi-channel IP encoder to ASI converter is a professional 14x1 HDMI H.265/H.264 audio/video encoding and 1x DVB-ASI output device. It has a main management board inside, based on the "demux" and "remux" function, 14 HDMI H.265/H.264 video inputs will be multiplexed and combined to one new transponder stream and output via ASI or as a UDP content to IP simultaneously in broadcast quality.
TBS2630ASI supports unicast / multicast. It is ideal for digital TV Broadcasting System. With TBS Network Tool, it's very easy to operate and dispose.
What's and remux mean?
Remux is a lossless process that simply takes the video and audio streams from one container and puts them into a new container, keep same quality movie without extra features. In a remux, the remuxer can remove the other audios/subtitles that he/she doesn't want, thus saving themselves and others some space while having the same quality as the untouched disc. It is a rip of a Blu-ray or HD DVD disc to another container format or just stripping the disc of menus and bonus material while keeping the contents of its audio and video streams intact (also keeping the current codecs), guaranteeing the exact 1:1 movie quality as on original disc.
Features: 
Accepts 14 channels H.265/H.264 digital HD and SD video and audio signals
Output is ASI and IP simultaneously in broadcast quality
Supports IP to ASI conversion
Supports UDP/RTP output, unicast and multicast mode
Management via WEB-IF or Front Panel, easy updating by web-interface
Application:
Digital TV Broadcasting System
Digital TV Programs Transmission
IPTV System
Head-end system of Digital TV branch network
CATV Broadcasting system
Edge side of Digital TV backbone network
Interface
14*HDMI 1.3a
RJ45 1000 Base-T Ethernet interface
Function
IP to ASI conversion
Stream input
http, unicast
Stream output
UDP/RTP, TS stream
Control
Web interface
Input video
Format
H.265/H.264 video
HDMI Resolution
1920x1080/1680x1050/1280x720/1600x1200/960x540/720*576/704*576 etc
Data Rate
0.8Mbps~5Mbps
Rate Control
CBR/VBR, 16KBIT/S~12MBIT/S
Advanced Pretreatment
De-interlacing, Noise Reduction, Sharpening
Encoding
ASELINE PROFILE (for H.264 and H.265)
MAIN PROFILE (for H.264 only)
HIGH PROFILE (for H.264 only)
Input Audio
Encoding
AAC, MP3
Sampling rate
Auto
Bit-rate
32K/48K/64K/96K/128K/160K/192K
Sampling precision
16 bit
Data Rate
64Kb/s ~ 384Kb/s
Output
DVB-ASI
Others
AC in :
110V~240V
DC output
12V/12.5A
Power:
96W
Dimension
482mm*320.2mm*108mm
Net weight
8kg
temperature
-20℃+ 60℃